Update on Windows 10 Installation | PDF
With the release of Windows 10 Microsoft has implemented some additional PC protection measures which you may or may not have already noticed. These measures are intended to protect the user from the installation of potentially harmful and unwanted applications. During the installation or update of any Simsol application, you will most likely be greeted with these protection notifications.
Be advised that you should be able to proceed with the installation of Simsol without any issues. If you're unsure of how to proceed through these dialog messages, you will find two screenshots attached here illustrating the process.
1) The following screenshot is the first dialog message you will see after initializing the installation process: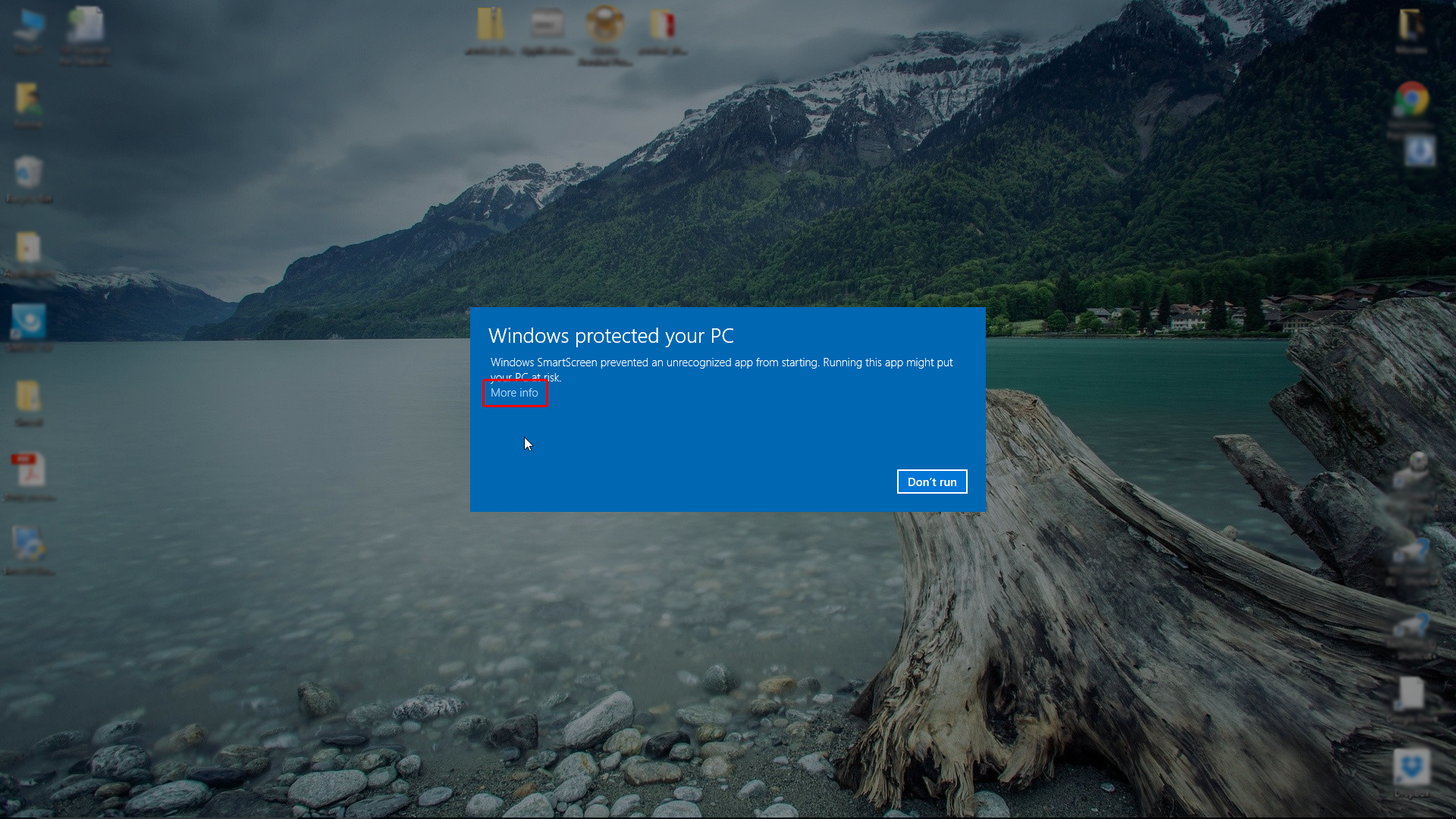 As pictured above you'll want to locate and click the 'More info' option which we have highlighted in red.
2) After clicking 'More info' you will now be given the following message:


From here verify that the name of the application is correct, in this case, we're installing Simsol so we see that the app name matches what we want to install, and we're OK to continue with this installation. To continue we simply click 'Run anyway'. The Simsol installation should then proceed as normal, and you should not receive any additional Microsoft security notifications during the remainder of the installation.
Should you have any questions regarding this process or need any assistance, please feel free to contact Simsol Support by email at support@simsol.com or by phone at 800.447.4676.
MORE  INFORMATION
SIMSOL 7.0 and Windows10 are compatible, extremely well-documented and, as always, easy-to-use. Please find the following documentation to help you navigate the installation and use of Windows10. Do not hesitate to contact us with any questions you may have.
Training Classes  |   Support  |  FAQ – Answers to Common Questions  |  Blog Post  | PDF of Windows 10 Installation