The Simsol Blog
Subscribe to our company blog to see what we're up to. Get industry insights from our employees, as well as updates and new developments.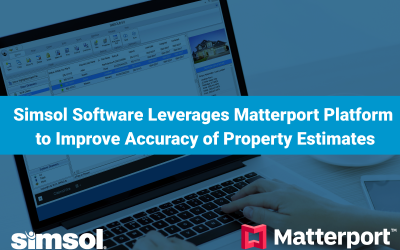 ORLANDO, Fla., February 27, 2020 (Newswire.com) - Simsol Software, developers of property repair and claims processing solutions, today announced its adoption of the Matterport spatial data platform to help estimators process claims faster and more accurately. In an...
read more
Ready to experience the Simsol difference?
Let us help you with all your professional estimating needs.
No Credit Card Required. 100% Risk-Free. Free Tech Support