Create professional and Accurate
Estimates in Minutes
Sign up now for a free 30 day trial of Simsol's Property Estimating Software. No codes to remember or sketches to draw.
» 100% Risk-Free. No Credit Card Required
» Fully Functional Version
» Free Tech Support
» Access to dozens of guides and tutorials
Sign up Today! Request your Free 30 Day Trial.
Have an expired Simsol License? Log into your MySimsol Account to activate your license.
Why Choose Simsol Software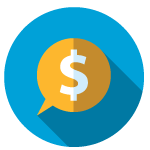 Competitive Pricing
One monthly, per license, cost. Discounts available for multiple users. It doesn't get any simpler than that!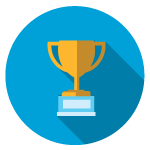 OUTSTANDING TECH TEAM
Simsol never charges for the technical support of our products and services. Our certified and knowledgeable support reps are always ready to help.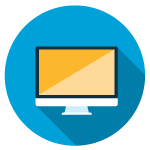 PROVEN STABLE PLATFORM
After 30 years and millions of estimates, we must be doing something right. Simsol users never have to "Save" their work – our software does it automatically.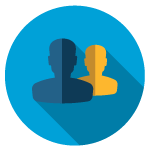 Experienced Team
Simsol's leadership has over 100 combined years of software and property claims experience.
"I have used other estimating programs and find Simsol's estimating input is exceptional - thereby leading to a clean, readable and transparent estimate. Updated photo labeling has reduced the time needed for our clients labeling requirements. For transparency and claim file reviews, there is nothing better. Would highly recommend Simsol to everyone."
-Michael Carli, President of All Seasons Adjusting, Inc.
"Simsol works hand in hand with my line of work. I'm able to go out, scope the loss, come back and on most claims I can literally generate an estimate in a matter of 15 to 20 minutes. Especially after I had set up macros. The point-and-click technology for the different scopes is something that I've never seen in any of the other estimating programs."
-Mark Vandergraft, Property Claims Analyst
"Simsol provides me with the tools I need to deliver great results to my clients. Their tech support is one of the best I've encountered in my 15 years as a property adjuster. They're always there with a solution to my tech questions when I need them."
-Robert Fisher, Property Claims Adjuster
"We have used Simsol over the years and have found the program to be the perfect software for adjusting needs. The program is easy to use and very intuitive. The database is especially helpful to a catastrophe adjuster. We find the format easy to work through and the help section is also easy to access and very detailed."
-Woody Britton, Independent Adjuster
"Simsol has a wonderful tech support if there is ever any questions on how to use the software program. They are always willing to help you with any questions and is always professional, and very knowledgeable about the program."
-Tricia Day, Independent Adjuster