What Makes a Great CAT Adjuster?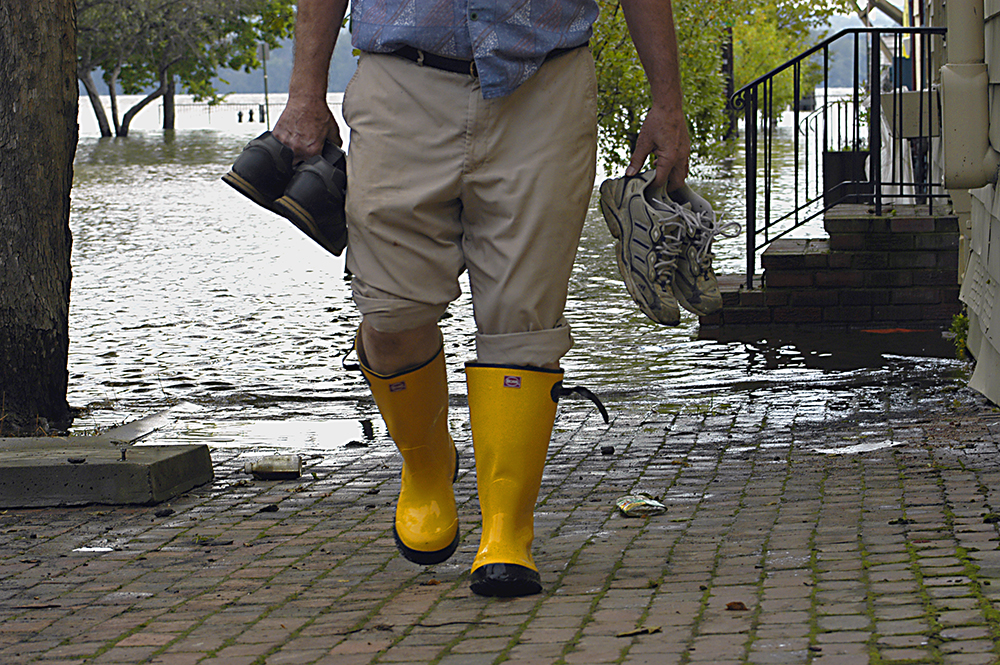 So What Does Make a Great CAT Adjuster?
Over my thirty-five years of catastrophe (CAT) adjusting, I have seen many adjusters come and go. What does it take to be a GREAT catastrophe, or CAT, adjuster? It can be summed up in three words; Compassion, Ability, and Training or CAT for short.
1. Compassion for others
Great CAT Adjusters have COMPASSION. Their compassion merely transcends caring about the victims of catastrophes. Great CAT Adjusters crank it up a notch to a sense of complete empathy with the insured. They walk in the moccasins of their claimants. How does the professional CAT adjuster do this? Well, whether the compassion for his or her policyholders is real or only "as-if," great CAT Adjusters, display that understanding on the "first knock."
Get to know the insured
Unless slammed by claim assignments, great CAT Adjusters will take the first ten or fifteen minutes getting to know the people whose claims they are adjusting. These critical initial moments between the adjuster and the insured often set the tone for the entire adjustment. The adage, "Try to Make a Good First Impression," is never more critical than in the claims process. These first minutes may be spent walking the site with the policyholder. Taking a moment to check out the size of the hailstone they kept in their freezer (again), listening to a flood victim tell you that it never floods on her street (again), or just discussing the loss and explaining to the homeowner how the claims process works (again). All of these scenarios may be just another day on the job for a CAT adjuster, but they are something entirely different in the world of the insured.
Empathize with your insureds
Empathy, and let's add "respect" to this trait, doesn't stop at the initial or preliminary inspection. It must be carried through the life of the claim. How do Great CAT Adjusters continue to empathize and respect each one of their claimants? In a word – Communication. Great CAT Adjusters "answer" phone calls instead of letting them go to voicemail. Studies show that if claims professionals answer calls (no matter how busy they may be at the time) answering the call saves them time from not having to listen to a message and then having to call the person back! Even if the adjuster has no news or cannot answer an insured's question, picking up the call is better than ignoring it.
Call within 24 hours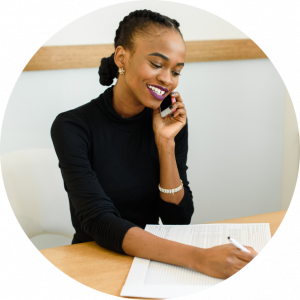 If a call cannot be answered, the great CAT Adjuster always returns all phone calls the same day, no matter how good or bad the news. In today's world, if it's too late to call, texting and email work just as well. Storm victims with any reasonably-size claim like to hear from their adjuster – they WANT to talk to you! For most people, a CAT claim is an unforgettable life moment. Empathy for their situation and respect for the policyholder throughout the life of the claim are the keystones of Great CAT Adjusters. 
Today's storm victim expects instant gratification. High levels of customer service are "sold" to them by insurance carriers and agents promising professional claim handling and timely payments. Great CAT Adjusters do all they can to live up to the promises of the insurance company – who, in reality, is their ultimate "client." An excellent first impression continued respect by returning all calls, texts, and emails in a timely matter and an ending with a fair and reasonable settlement with a clear and concise explanation of any damages not covered will, in most cases, ensure a satisfied homeowner. A happy homeowner stays with their insurance carrier, and retention rates remain in place.
2. Ability to power through the tough aspects
Great CAT Adjusters have above average ABILITY. Hail and wind adjusters carry ladders, pitch gauges, chalk and even drones these days. Flood adjusters move moisture meters, FLIR devices and have a pair of rubber boots and waders in the trunks of their cars. Their equipment may be different, but all Great CAT Adjusters share similar abilities.
Be able to roll with the punches
Great CAT Adjusters must have a robust mental ability. The tools of the CAT adjuster have changed significantly since the creation of the computer and great CAT Adjusters know they must mentally roll with these changes. An open mind is vital here. As CAT adjusting technology continues to improve, great CAT adjusters will stay mentally "flexible" enough to learn and master all these new tasks as they come their way.
The mental abilities of a Great CAT Adjuster do not stop at understanding and adopting new technology. Great CAT Adjusters understand people, places, and things. Great adjusters can detect a falsehood or exaggeration with a lie detectors' accuracy. Whether the adjuster deems it a white lie or a tall tale, conversations with claimants and claim participants, no matter how empathetic, are always taken with a grain of salt. Great CAT Adjusters still want to believe the best in people, but their ability to spot deception or when something is just not right separates Great CAT Adjusters from the rank-and-file.
Great CAT adjusters practice healthy habits
All Great CAT Adjusters have the PHYSICAL ability to do the job. Whether it's climbing a two-story 6/12 roof or trudging through six inches of Mississippi mud to scope a 4,000 square foot building loss, Great CAT Adjusters have to do these tasks many times a day for weeks or months at a time with little or no rest. It pays to be in shape for the long haul!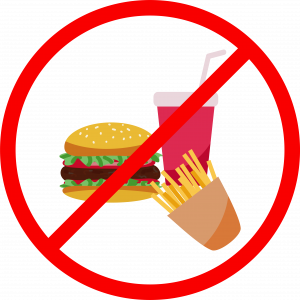 Great CAT Adjusters have learned significant storm events are not sprints, they are marathons. What do the great ones do to maintain their physical shapes? First, they do their best to pass on the drive-thru line at the most convenient burger joint. While deployed at a storm site the temptation to take the easy route to fast food is immense. Most importantly, great CAT Adjusters find an hour a week to stop at the grocery store and buy the types of foods they know will sustain them throughout the storm event.
Great CAT Adjusters also value their sleep. They control caffeine and alcohol consumption so they can sleep better at night. No one wants a half-awake or even worse, hungover, adjuster showing up that their damaged home. Great CAT Adjusters are early risers and alert throughout the day to meet the challenges which come their way. A good night's sleep makes for a good day's work! 
3. The desire to learn, to train to be better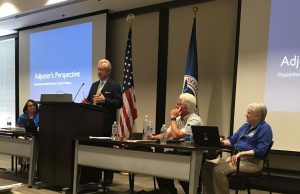 Great CAT Adjusters believe in TRAINING. In our industry, there are multiple educational conferences and industry events throughout the year. At each of these venues like the PLRB, the Large Loss Conference, and various state claims associations meetings, the same faces of Great CAT Adjusters are there. They are taking classes, fulfilling state DOI continuing education requirements and receiving industry educational and vocational designations (not necessarily needed for the average CAT adjuster). These Great CAT Adjusters are also taking courses from estimating systems to drone ownership! They may never own a drone or particularly like the topic of a particular class, but they sit there, listen, take notes and ask questions. Full immersion in the learning process is intuitive to the Great CAT Adjuster. They are involved. 
Great Adjusters never stop learning. As the joke goes, "Adjusters never get old and retire, they just 'depreciate'!"
An educated adjuster is a great adjuster
This statement is the significant fact for Great CAT Adjusters. Their quest for more knowledge about their industry, the insurance policies they interpret and the software and adjusting tools they use every day never ends. An educated CAT adjuster is a Great CAT Adjuster!
The results of this training and education manifest themselves in every part of a typical work day for the professional CAT adjuster. Knowledge is power and an adjuster who knows the policy he/she is interpreting, the construction repair they are estimating, and the software they are using is a powerful adjuster. This power translates into better relationships with everyone involved in the claims handled by the Great CAT Adjuster.
Related: How to Be a Great CAT Adjuster Webinar
Remember, every adjuster has the potential to be great
So there you have it. Compassion, Ability, and Training are three of the essential traits of all Great CAT Adjusters. There is little doubt we can add more qualities and behaviors to this short list. Whether you are an insurance company claims manager, owner of an independent adjusting firm or an adjuster wanting to be better, look for these character assets and talents in the adjusters you hire or within yourself. Every adjuster has the potential to be great.
Like the character in "The Sixth Sense," played by Haley Joel Osment, who could "see dead people," I see Great CAT Adjusters all the time. They are not hard to spot if you know what you are looking for!
Best Wishes,
John Postava 
Co-founder of Simsol Software
Ready to experience the Simsol difference?
Let us help you with all your professional estimating needs.
No Credit Card Required. 100% Risk-Free. Free Tech Support