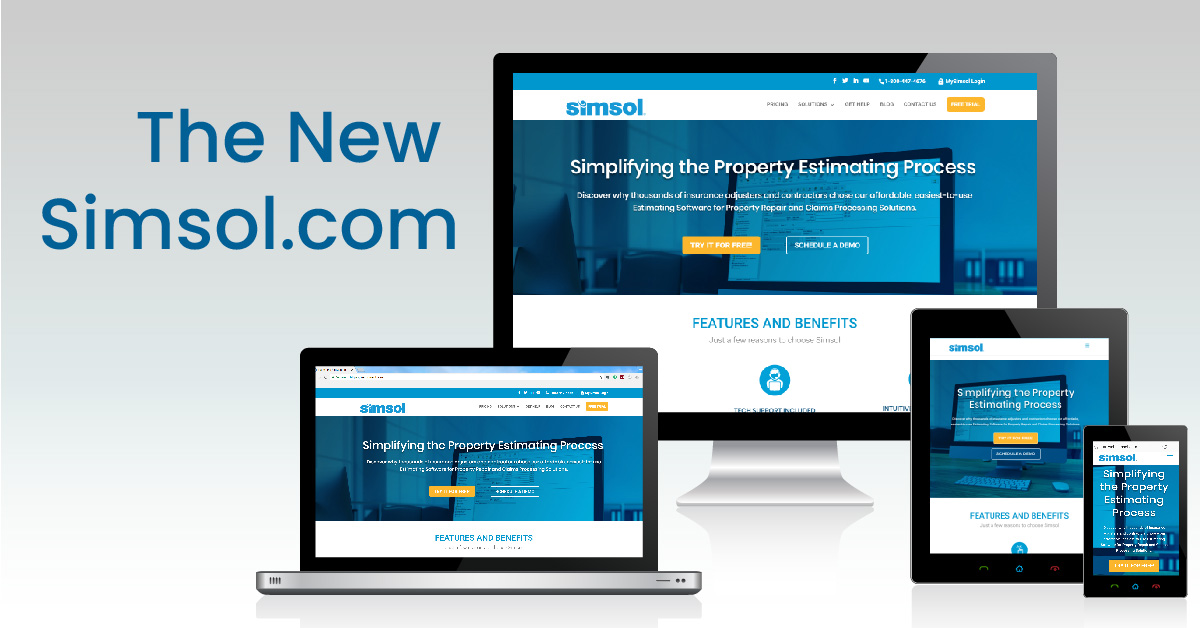 Simsol Software, developers of estimating and claims processing platforms for the Property and Casualty Insurance Industry, announces today the release of its redesigned and updated website. The new website's clean, modern design enhances the visitor's overall experience and delivers a fully responsive design where visitors have a seamless experience whether they visit the website on a desktop or mobile device.
About Simsol's New Website
The new website offers simple navigation which allows visitors to access the company's product information and features quickly. All content and images have been revamped to provide users a more comprehensive understanding of Simsol Software product offering.  It also offers a new support resources page for Simsol's customers to help them easily find answers and solve technical support issues.
"We are thrilled to launch a fresh look and feel redesigned website, where our customers, clients, partners, media and visitors can easily explore all of Simsol's products and features with robust information." said John Postava, President and Co-founder of Simsol Software. "We believe our new website is another piece of our marketing strategy that will take our company in new directions, as we inspire to grow and increase our market presence."
Simsol Software's new website also includes a consumer-oriented blog that will be updated on a regular basis with fresh content about industry insights, product updates and more. Visitors are encouraged to explore the website and sign up for a free 30 day trial of their flagship product, Simsol Property Estimating, the industry's easiest to use estimating software for property repairs.
About Simsol Software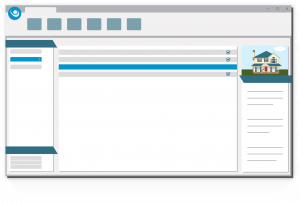 Simsol Software provides software solutions to create construction estimates and claims documentation for the property insurance and construction industry. Since 1989, Simsol Software has been providing a property estimating platform that is easy-to-use, stable and very affordable. It was one of the original pioneers of computer estimating for property adjusters and was the first software vendor to automate all of the most frequently used functions of the professional property adjuster into a single software application. Learn more at www.simsol.com
Ready to experience the Simsol difference?
Let us help you with all your professional estimating needs.
No Credit Card Required. 100% Risk-Free. Free Tech Support