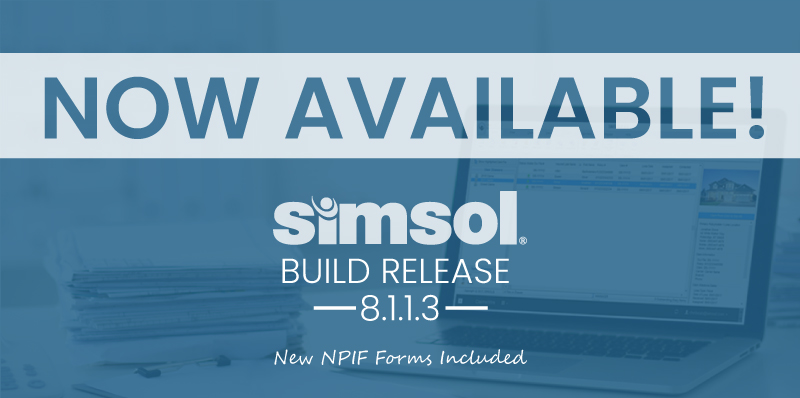 Build Release 8.1.13 is now available for Simsol's Property Estimating Software. The most significant improvements are the multi-page functionality and the new NFIP Forms for the Preliminary and Final Reports. The National Flood Insurance Program's updated flood claim forms for adjusters were updated to improve readability to make it easier for policyholders to understand.
New Multi-Page Functionality for Preliminary and Final Reports
Simsol now supports multiple page report and form. It also now includes the new and updated NFIP forms. Our new forms will auto-populate certain claim information, as well as allow you to fill in form-specific information through the Form Wizard. We've also created WYO, Mentor, and Private Flood Forms for these two reports.
Updated Reporter Module to Improve Formatting
We've enhanced some of our custom reports to improve spacing and formatting to provide our users with beautiful custom reports.
Preferences Menu is now in Alphabetical Order

To use it easier for our users to find the settings they need in the preference menu, the Simsol Preference Menu is now organized in alphabetical order.
Other Improvements
We've made improvements to our auto-update module so you can expect faster updates. And we also fixed an issue certain users experienced with the photo comment library not properly installing. This update will ensure the pre-set library is installed for all users.
To see all history update, click on the button below.